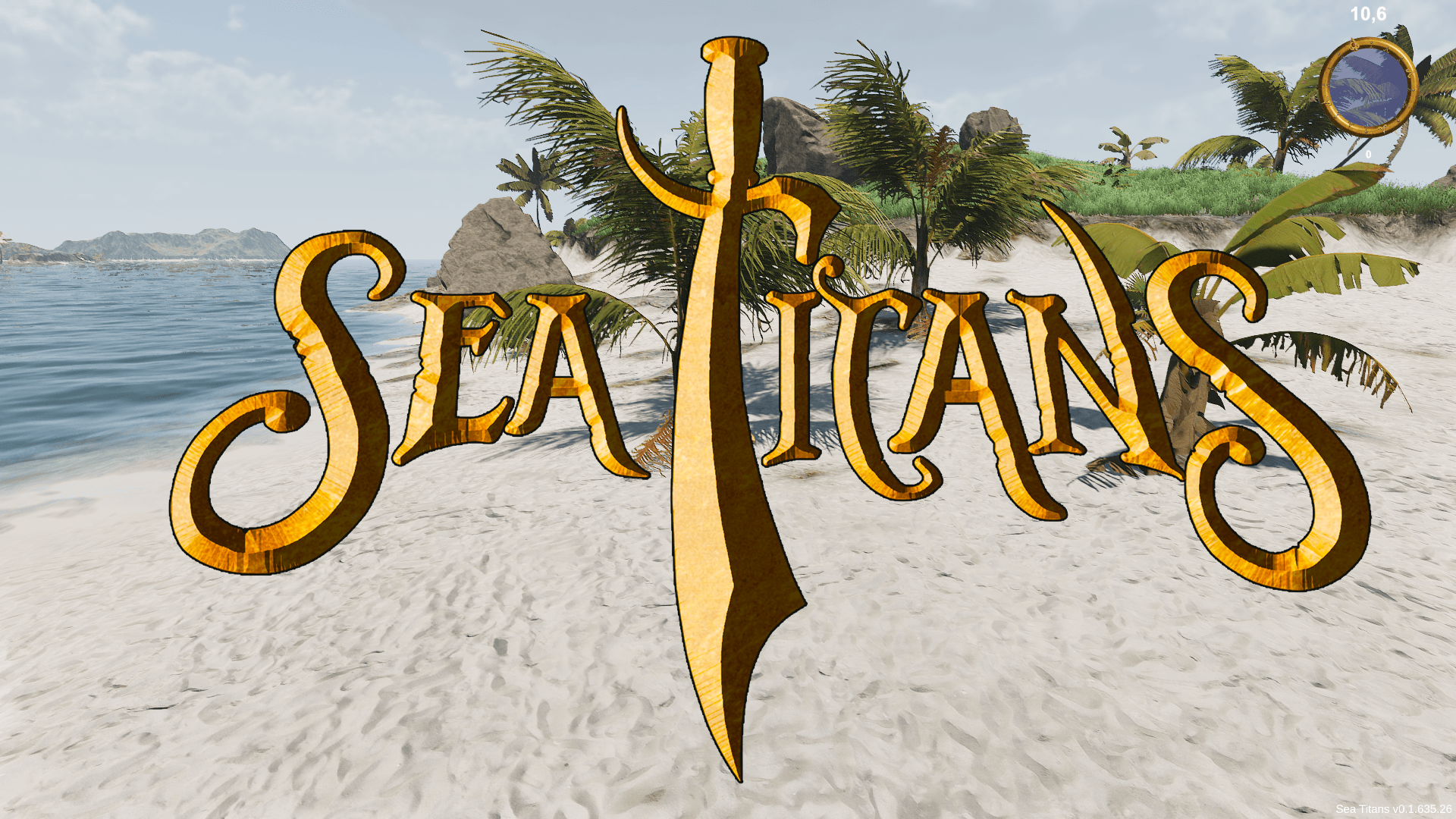 Sea Titans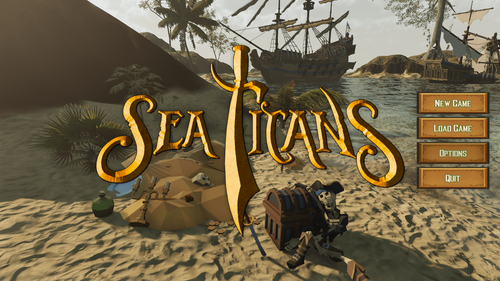 The game is planned to be released in several stages:
Island Survival

This game state is simple. Start on an island, survive on it long enough to gather materials and tools, harvest items for building, and build/use a raft (later boat) to explore more islands in the world.
The world will be selectable by the player in terms of size and composition.
The world will only have the player, elements, time, and some environmental AI that will be roaming the world (i.e. no human characters that are interact-able other than as an enemy).

Blackbeard the Builder

Player can construct buildings
New ships become available
Ships start to show customization options
Guns become available

First Contact

Builds upon the first stage by adding in some human AI and some more exciting enemies.
World will have even more biomes with the world changing in style as the player moves through it

Moving north/south will change the temperate nature of the world (colder near the poles)
Moving east/west will change the type of architecture and vegetation

First interact-able humans that don't want to kill you (at least at the start).
Trade and quests start appearing

Pirate Hunter

Ship combat starts to take a role in both quests and trading.
Cities begin to take shape
Seas start to show who 'controls' them
Ship crew becomes available.

Hire or recruit crew to help man the braces!

Merchant Marine

Cities begin to trade with each other
Merchants sell commodities in addition to items
City Governors start to affect the region
Trade routes, piracy, and pirate havens take shape

Sea Titans

Regions take shape

A region can be divided on biome type, location, or even simple randomization

Seas are ruled by the 'Sea Titans' that are the kings of their respective region
Player can now attempt to clear a region of the Titan's forces and claim the region for themself
Final game is now taking shape. From here on out it is just bug fixes and new content!